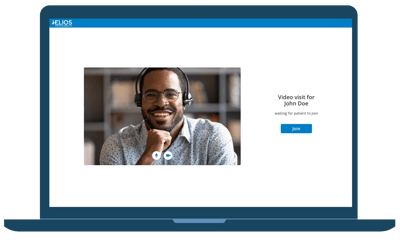 To initiatie a televisit, the care manager selects a member from the client list within the HELIOS® platform.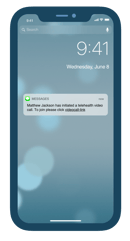 Next, the member receives an SMS or email, creating a secure connection.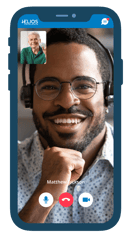 The member clicks the link and is placed in their appointment.
(No additional apps are required.)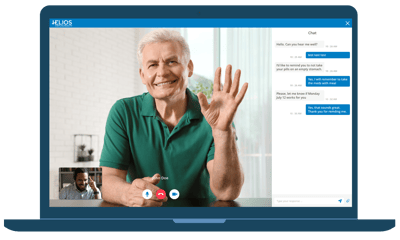 Notes and a recording of the interaction are automatically captured and stored in the platform as part of the HELIOS® Visit.