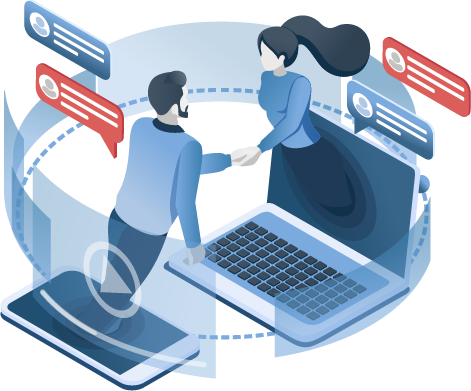 A Care Management Solution Made with Specialty Care Organizations in Mind
For regional and local health systems and specialty care organizations, finding a cost-effective medical management solution built around value-based care can be challenging. That's why we're proud to introduce HELIOS® Essentials.
HELIOS® Essentials gives you a best-in-class enterprise medical management solution that's affordable, easy to use, and made to deliver optimized care experiences.
Designed to work as a unified ecosystem for the modern care team, HELIOS® Essentials provides an out-of-the-box care management solution that enables unparalleled collaboration, coordination, and care delivery with transparency, efficiency, and productivity gains of more than 92%.
Why Choose HELIOS® Essentials for Value-Based Care Management?

Speed to Market
HELIOS® Essentials can go live as fast as 4 weeks. No more lengthy implementations that can impair and disrupt care delivery.

Single Source of Truth
All your members' data in one place for care team productivity gains of more than 92% with real-time data analysis including population health-specific metrics.


Supports Whole-Person Care
Integrated community partners, telemedicine tools, care management features, and more all in one place for enhanced member experiences and improved outcomes.


Affordable Cost
HELIOS® Essentials includes everything you need to empower care teams and members at a price you can afford.


Scalable for Growth
Start small and easily scale as your population and care management needs grow and evolve. HELIOS® is 90% configurable without IT support.

Quick User Adoption
HELIOS® is easy to learn with the most intuitive UI in the industry, so your team will transition quickly and be up and running faster.


Single Software Solution
HELIOS® gives you a 100% cloud-based solution that eliminates data silos, streamlines processes and tech needs, using less IT resources.


Easy to Use
With 1-2 click navigation and clean design, HELIOS® is heralded for its easy user experience and ability to improve care team efficiency by up to 93%.

New HELIOS® Essentials Starter Offer
Transforming the way healthcare is delivered is our entire mission, and we're hoping to make big strides in 2023. That's why we're providing an exclusive HELIOS® Essentials offer that includes the out-of-the-box HELIOS® Essentials solution. Why are we doing this? To help set you up for success, for 2023 and beyond.
We will set up a new instance of HELIOS® Essentials*
We will provide configuration documentation*
Up to two data integrations are included*

We'll train your team

$10,000 per month***
Schedule a free 15-minute call to discuss how you can take advantage of this opportunity and get the best care management platform for specialty care providers and Medicare and Medicare Advantage population management, with integrated tools unique for behavioral health, community resources, and complex care management and care coordination.
NOTE: Additional tools and integrations are available for added cost including HELIOSvisit and HELIOStext.
What Do You Need to Consider in a Care Management Platform Before Switching?
Still unsure about changing your care management platform? That's okay. There are 11 things you should look for when considering your options. Read our free guide to learn about each as well as see how HELIOS® provides them for you within a single, affordable value-based care solution.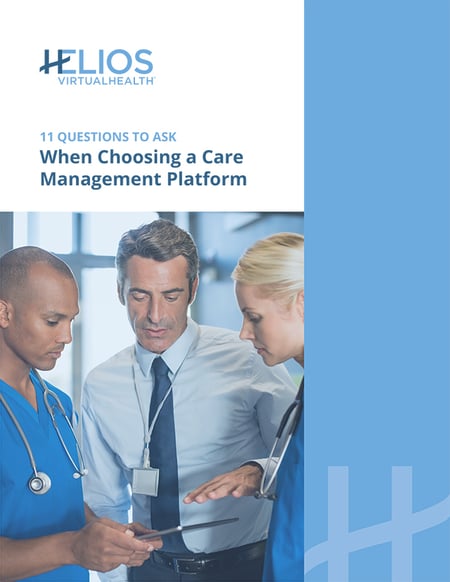 * A VirtualHealth preferred partner will set up the instance. New implementations must conform to HELIOS native API or filed-based integrations. Client will provide the integration standards. Client monthly fee includes configuration support from preferred VirtualHealth consultant.
** Contracts signed in Q4, 2022 will kickoff in early 2023 with an estimated 4-week launch timeline.
*** Cost may be more if client chooses to add on additional integrations or features such as HELIOSvisit or HELIOStext.